Men's Curling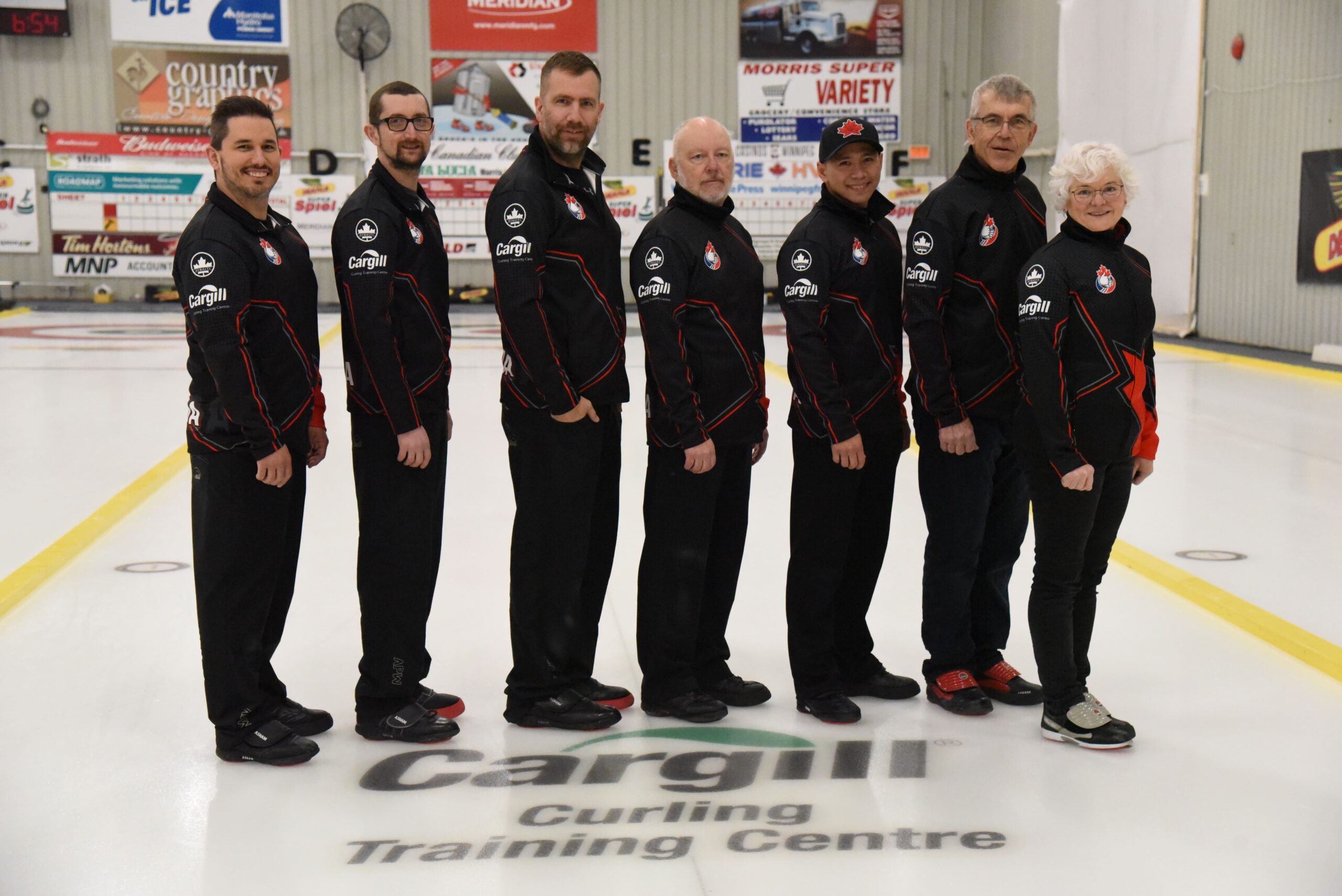 Men's Curling Team Canada during their training camp for the 2023 World Deaf Curling Championships in Banff.
---
Events
June 8-11, 2023: Canadian Mixed Doubles Deaf Curling Championship – Morris, MB
April 20-23, 2023: Canadian Deaf Curling Championship – Morris, MB
March 12-26, 2022: World Deaf Curling Championship – Banff, AB
November 10-14, 2021: National Curling Championship – Morris, MB
May 12-16, 2020: Canada Deaf Games – Edmonton, AB CANCELLED
December 12-21, 2019: Winter Deaflympics in Italy
---
News and Press Releases
March 10, 2021: Barbara Zbeetnoff nominated Manager of Team Canada Curling
October 13th, 2020: Two Major Canadian Events Postponed
December 10th, 2018: A New National Deaf Curling Training Program with Access to World Class Training Facilities
August 24th, 2018: John Gessner nominated as Male Athlete Representative
March 2nd, 2018: Alberta and British Columbia will represent Canada at the 2019 Deaflympics
February 14th, 2018: Curling: Gessner and Company from Manitoba are Ready
---
Canadian Deaf Curling Program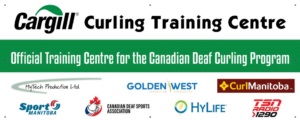 The Canadian Deaf Curling Program contains four components:
Training Clinics for Provincial Deaf Sports Association and Athletes;
Training Clinics for 12-21 year-old participants in various formats;
Coaching Apprenticeships for future Deaf coaches to support their NCCP designation process;
ASL and LSQ courses to hearing coaches.
| | | |
| --- | --- | --- |
| CDSA President Mark Kusiak's Presentation (YouTube) |   | CDSA President's PowerPoint Presentation |
For more information, please contact your Provincial Deaf Sports Association (PDSA) around January 15, 2019.
---
Morris Curling Club – Cargill Curling Training Centre's Promotional Video
---
Contact
Team Manager: Barbara Zbeetnoff
Curling-lang-en Results
Results
Athlete
Games
Sport
Event
Position
BERIAULT, Susanne

F, 1979

DEAFLYMPICS 2019

Valchiavenna, ITALY

Curling
-
-
CHAN, Yiu Keung Roger

M, 1963

DEAFLYMPICS 2019

Valchiavenna, ITALY

Curling
-
-
CHUNG, Wing Fu

M, 1970

DEAFLYMPICS 2019

Valchiavenna, ITALY

Curling
-
-
CLARK Sherry Ann

W, 1981

DEAFLYMPICS 2007

Salt Lake City, USA

Curling
-
-
CLARK, Sherry Ann

W, 1981

DEAFLYMPICS 2019

Valchiavenna, ITALY

Curling
-
-
CLARK, Sherry Ann

W, 1981

WORLD Curling 2009

Winnipeg, CANADA

Curling
-
-
COMTE, Joseph

M, 1965

DEAFLYMPICS 2015

Khanty-Mansiysk, RUSSIA

Curling
-
-
COMTE, Marc

M, 1963

DEAFLYMPICS 2015

Khanty-Mansiysk, RUSSIA

Curling
-
-
CYR, Michel

M, 1949

WORLD Curling 2013

Bern, SWITZERLAND

Curling
-
-
DAVIDSON, Brenda

W, 1964

DEAFLYMPICS 2015

Khanty-Mansiysk, RUSSIA

Curling
-
-