Board of Directors / Committees
Board of Directors

Board members ensure the proper functioning of the organization and guide strategic orientations. They supervise the work of the permanent executive director.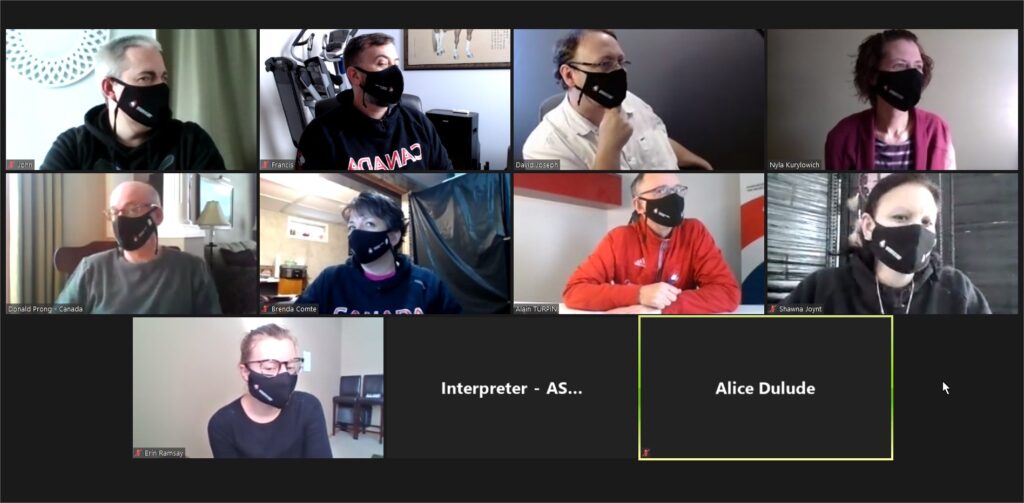 Following the annual general meeting of members on June 5, 2021, the directors were reappointed:
Donald Prong (Ontario), President
David Joseph (Quebec), Treasurer
Francis Roussel (Quebec), Director
Shawna Joynt (Manitoba), Director
Nyla Kurylowich (Alberta), Director
Erin Ramsay (Alberta), Female Athlete Representative (*)
John Gessner (Manitoba), Male Athlete Representative (*)
Lois McIntyre (Ontario), Team Managers and Coaches Représentative(*)
(*) These members participate in Board meetings and can express their opinions, but have no voting rights.
The CDSC currently has four standing committees to ensure that there is progress in specific fields and enable the board to guide the general management of the organization. These committees are:
Finance committee
Governance committee; and
Human resources committee
Mandate of Standing Committees
The CDSA has established the mandate of each committee and a policy on this. Read the policy.
Standing Committee Members
Following the 2021 Annual General Meeting on June 5th, 2021, the members' mandates for each committee were renewed and approved during the first Board of Directors meeting on September 18, 2021.
2021-22 Fiscal Year – Appointment of committee members
| | | |
| --- | --- | --- |
| Finance | Governance | Human Resources |
| David Joseph 1 & 2 | Francis Roussel 1 & 2 | Donald Prong 1 & 2 |
| Grant Underschultz 3 | Shawna Joynt 2 | Nyla Kurylowich 2 |
| Renu Sangha 3 | Pamela Rustoen 3 | David Joseh 2 |
| | | Britany Mallach 3 |
1 Committee president
2 CDSA Board member
3 Outside member