Sponsors
It is possible to sponsor one of these programs.
---
1) Sponsor the Canadian Deaf Curling Program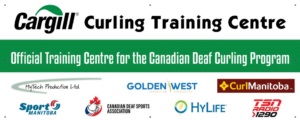 The Canadian Deaf Curling Program contains four components:
Training Clinics for Provincial Deaf Sports Association and Athletes;
Training Clinics for 12-21 year-old participants in various formats;
Coaching Apprenticeships for future Deaf coaches to support their NCCP designation process;
ASL and LSQ courses to hearing coaches.
---
2) Sponsor the 2020 Canada Deaf Games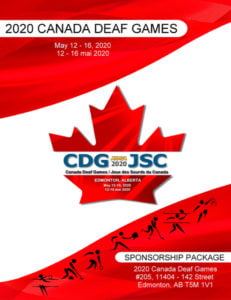 ---
3) Sponsor Team LaVallee (Curling)
Sponsor Team LaVallee for their training and upcoming competitions!
---
4) Sponsor Team Jamieson and Team Demianyk (Curling)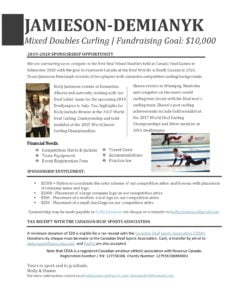 Sponsor Team Jamieson and Team Demianyk in their fundraising goal of $10,000!
---
Become a Sponsor
For more information about each of these programs, please check the page or contact CDSA's Executive Director, M. Alain Turpin at alain.turpin@assc-cdsa.com.
It is possible to donate online via PayPal or by cheque at the following address:
Canadian Deaf Sports Association
CP 41035, CSP Centre Duvernay
3100 boul. Concorde Est
Laval (QC) H7E 5H1
At the time of the donation, either online or by mail, please write down the program number that you would like to sponsor.
You will receive a tax receipt for any donation of over $20.
The Canadian Deaf Sports Association is a registered Canadian amateur athletic association with Revenue Canada
Registration Number / RN: 127556306
Charity Number: 127556306RR0001
Registration Name for a search on the Revenue Canada Website: CANADIAN DEAF SPORTS ASSOCIATION, INC./L'ASSOCIATION DES SPORTS DES SOURDS DU CANADA, INC.