Best National Team
Nominees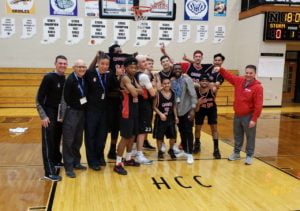 Team Canada Men's Basketball (10 players)                        WINNER
USA Deaf Championship in Indianapolis, USA – April 2019
Men's Basketball
Champion, Division 2
4 wins, 0 losses
---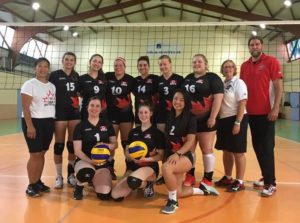 Team Canada Women's Volleyball Team (11 players)
European Regional Tournament in Montpellier, France – May 2018
Women's Volleyball
Won the tournament with a total of 10 wins and 2 losses
The tournament was a first international participation with Team Canada for five players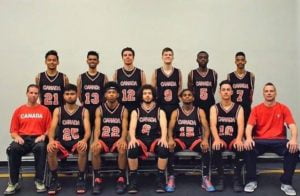 Team Canada U21 Basketball (11 players)
World U21 Deaf Championship in Washington, USA – July 2018
Men's Basketball
Youngest team of the Championship with the age average being 17 years old. Nine players were participating in their first international competition.
Two wins and five losses for a 7th place (10 countries)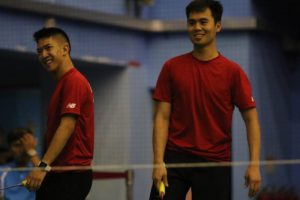 Team Canada Badminton Brandon HUYNH and Hai DIEC
World Deaf Championship in Taipei, Taiwan – July 2019
Badminton
Participation in men's doubles
2 wins, 2 losses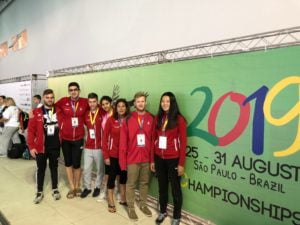 Team Canada Swimming
(Jacob BLACKBURN (ON) | Brandon VAN WYK (ON) | Selena ZOU (ON) | Vedavati GHANEKAR (ON)
World Deaf Championship in Sao Paulo, Brazil – August 2019
Swimming
Team Canada placed 7th in the 4×100 meters mixed relay, and improved her own Canadian record with a time of 04:21.60. The previous record was accomplished with a time of 4:22.64 at the 2017 Summer Deaflympics in Turkey.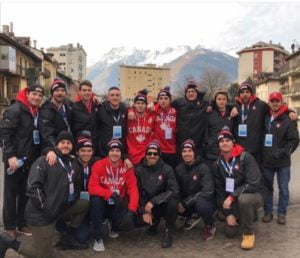 Team Canada Men's Ice Hockey (20 players)
Winter Deaflympics in Valtellina – Valchiavenna, Italy – December 2019
Ice Hockey
Round robin tournament with a perfect record of 4 wins and 0 losses
Team Canada loses to the USA in the Gold medal game, and come home with a silver medal.