2022 Summer Deaflympics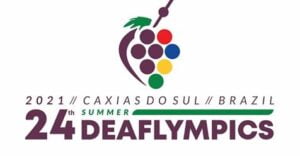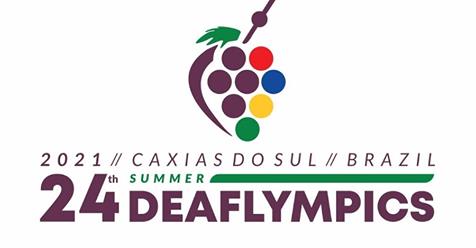 The 2021 Summer Deaflympics are postponed to 2022 and will take place in Caxias do Sul, Brazil from May 1 to 15, 2022.
---
TEAMS CANADA'S ATHLETES
Official 2022 Summer Deaflympics Website
The CDSA is proud to announce the selection of its 4 national teams to represent Team Canada at the Deaflympics. No less than 15 Canadian athletes from five provinces will be present in Brazil.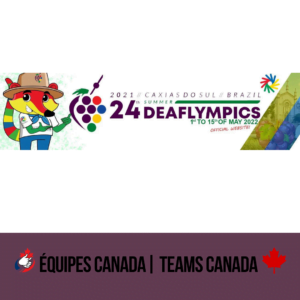 Follow Teams Canada here:
National Beach Volleyball Team
---
TEAM CANADA 2022 – STAFF MISSION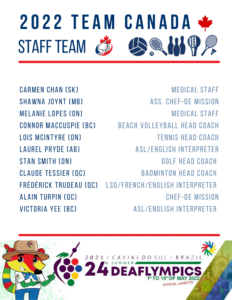 ---
MEDIA COVERAGE BEFORE AND DURING DEAFLYMPICS
April 27, 2022 – Team Canada getting ready for the Summer Deaflympics
February 11, 2022 – Team Canada at Deaflympics during pandemic?
January 29, 2021 – PRESS RELEASE – Postponement of the 2021 Summer Deaflympics