Sally Korol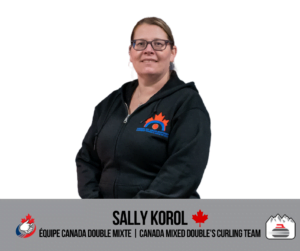 Province: Alberta (AB)
Her goal for the 2022 World Curling Championship is:
To succeed and win the medal. Also, to have the fun, gain the experience and proudly represent Canada.
Her favourite curling athlete (idol) or team is:
Brad Gushue. He has an amazing talent and a very humble, positive attitude. "If he can do it, I can do it."
Her success in curling is due to:
Having fun, communicating with her teammates, and keeping an open mind.
More about Sally:
She is the proud mother of two daughters. They have both tried curling and one of them loves to curl. They practise together and she helps her with her training. In addition, she is an administrative assistant at the Alberta School for the Deaf and hopes to put together a junior women's and men's curling team. Her nickname is "Curling Addiction" because she would do anything for curling!