Peter Csiszar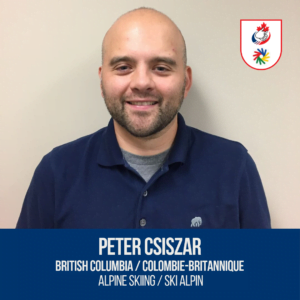 Sport:
Alpine Skiing
 
Province: British Columbia
His Sports Debut:
His parents took him to a skiing lesson at Mount Grouse, the Peak of Vancouver, when he was 5 years old.
His First International Competition:
This 2019 Winter Deaflympics will be his first international competition. 
His Goal for the 2019 Winter Deaflympics:
His goal for this 2019 Winter Deaflympics is to participate and complete the competition.
More about Peter Csiszar:
When he does not go down the slopes, he loves to play racket sports.