Michael Austria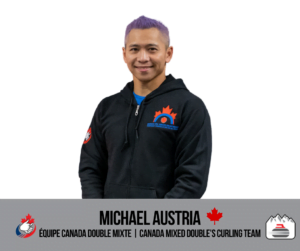 Province: Manitoba (MB)
His goal for the 2022 World Curling Championship is:
"To go out there and play and have fun and hopefully win a championship. That's my goal." — Carmelo Anthony.
His favourite curling athlete (idol) or team is:
Good question—he doesn't know yet.
His success in curling is due to:
Being a team player, training hard and gaining experience. That's what a team needs to win games.
More about Michael:
He follows his heart and is humble.