Message from the Chef de Mission for the 2019 Deaflympics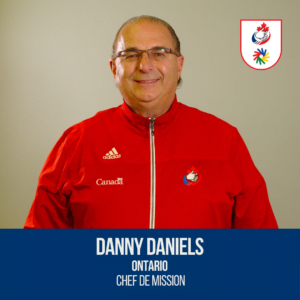 There are no words to convey just how proud we at Team Canada are of ou – our Canadian ambassadors. We are honoured to be in your company and to watch you lead our country. 
We know how much hard work, sweat, and labour has gone into building this team. We stand in awe of your accomplishments and cannot wait for the imminent start of the Winter Deaflympics in Italy! We are so excited!
In a week's time, your dream will have come to life. You will be in the midst of the Opening Ceremonies proudly wearing the Maple Leaf. Soak it all in. Enjoy the experience! Savour the journey that has brought you to this day.
We hope your Deaflympics experience will be an unforgettable one in every way possible. Connect with your teammates. Embrace the multiculturalism of life in the Athletes' Village. Celebrate successes. It takes hard work and commitment to perform to the best of your abilities. We are behind you all the way!
You will create your own day in Deaflympics history, and this experience will always stay with you.
Good luck! Go Canada Go!
Danny Daniels
Back to News