Kayle Miller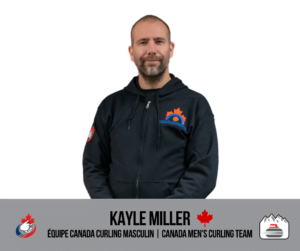 Province: Manitoba (MB)
His goal for the 2022 World Curling Championship is:
To get the gold!
His favourite curling athlete (idol) or team is:
His favourite curling athlete is Sandra Schmirler. She is part of Saskatchewan team where he grow up. Also, Sandra was his neighbor few houses down from his parents home. Her Canadian team win a gold medal at the 1998 Winter Olympics, the first year women's curling was a medal sport.
His success in curling is due to:
When Clifford Beaulieu passed away and they asked him to join their team, he took the time to reflect and agreed because he supports their team.
More about Kayle:
He grew up in Regina (Saskatchewan) and moved to Winnipeg in 2009.