First Deaflympics Experience for Berthiaume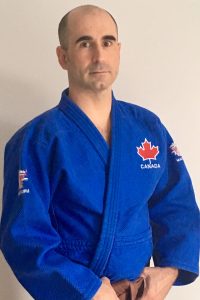 It will be a different summer for judoka Danny Berthiaume. Native of Notre- Dame-du-Portage in a suburb of Rivière-du-Loup, Que., Berthiaume will represent Canada for the first time at the Deaflympics in Samsun, Turkey. He has been doing martial arts since he was 20 years old, but he began to seriously practice judo six years ago and has competed for the past three years.
It will be Berthiaume's first experience with the Deaf National Team. "Right now I don't feel the stress yet, because my focus is on training," said Berthiaume. "Once I am in Samsun I know I will have to concentrate to keep my focus on my first fight, and afterwards take one fight at a time."
The 39-year-old judoka usually competes in the -73 kg category, but at the Deaflympics he will defend the Maple Leaf colours in the -66 kg category. This affects a part of his training, especially the aspect of nutrition.
"Right now my diet is less severe compared to a few moths ago, because I have to stabilize my weight. When I am losing weight my meals consist mainly of rice, quinoa or couscous for carbohydrates, canned tuna, boiled chicken or steams fish for protein and any amount of vegetables," explained Berthiaume. "Now I mostly eat what I want in reasonable quantities."
The Choice of Judo
When asked why he chose judo Berthiaume answers with an anecdote: "A few years ago, Catherine Roberge — an Olympic athlete — visited the club where I was practicing and asked me the same question. At the time I said 'Why not!' and today it is the same answer."
Berthiaume's preferred techniques in his sport are when he stands up and is on the ground as well as sev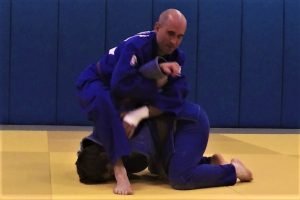 eral others. He considers all aspects of a fight to be important. "There isn't anything better than adrenaline during a fight!" said Berthiaume, who works for a small serigraphy company.
Until July 18th Berthiaume continues his preparation for the Deaflympics.
Follow his results and Team Canada's by downloading the free Deaflympics 2017 app available on App Store and Google Play.
Back to News