2021 Canadian Deaf Curling Championship
The CDSA and the Morris Curling Club—Cargill Curling Training Centre (MCC-CCTC) in Morris, Manitoba have reserved November 10 to 14, 2021 as the dates for the Canadian Curling Championship. Three events will be held at the Championship: Women's Curling; Men's Curling; and Mixed Doubles Curling.
In accordance with CDSA practice, the champions from these events will represent Team Canada at 2022 World Deaf Curling Championship (WDCC).
Registration rules, a draft timetable, and details regarding accommodations and local transportation options will be sent to the PDSAs and posted on the CDSA's social media pages no later than April 30.
---
Memorandums
---
Technical Regulations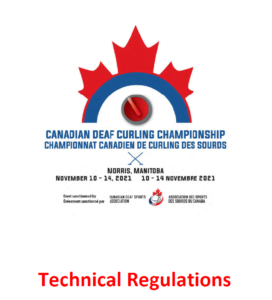 ---
Preliminary Competition Schedule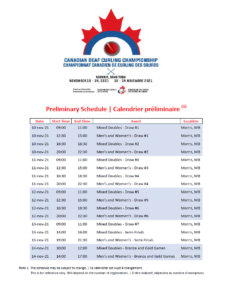 ---
Official Event Poster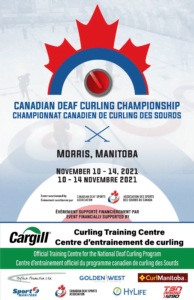 Back to Events