2021 Canadian Deaf Curling Championship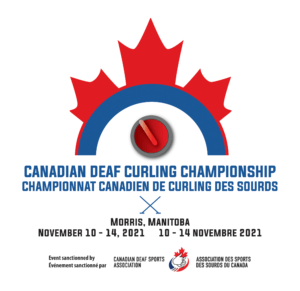 The CDSA and the Morris Curling Club—Cargill Curling Training Centre (MCC-CCTC) in Morris, Manitoba have reserved November 10 to 14, 2021 as the dates for the Canadian Curling Championship. Three events will be held at the Championship: Women's Curling; Men's Curling; and Mixed Doubles Curling.
In accordance with CDSA practice, the champions from these events will represent Team Canada at 2022 World Deaf Curling Championship (WDCC).
---
Memorandums
---
Technical Regulations
2nd version – updated on September 15, 2021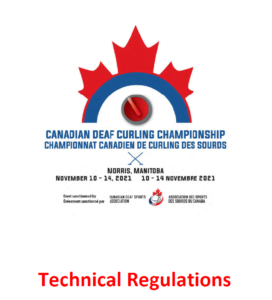 ---
Competition Schedule

Schedule November 9th -Pre-Event Practice Mixed Doubles Teams
Schedule November 9th -Pre-Event Practice Men's teams
To coming in next Memo #04 around September 30, 2021
---
Official Event Poster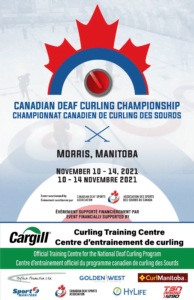 Back to Events