Danny Daniels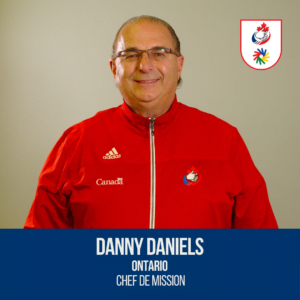 Mission Staff: Chef de mission
Province: Ontario
His Sports Debut:
He discovered a passion for hockey after Toronto Maple Leafs won the Stanley Cup in 1967. He was 11 years old at the time. 
His First International Competition:
His first international competition was in Brno, Czechoslovakia in 1986. They were the first Canada Deaf Hockey Team to go oversea and was proudly wearing Canada's logo on their chest.
His Goal for the 2019 Winter Deaflympics:
His goal is to make sure all the athletics have an experience representing Canada that will cherish them forever.
His Biggest Accomplishment in His Sports Career:
The biggest pride, for him, is when he walked into the Opening Ceremony.
More about Danny Daniels:
His favorite hobby is to travel all over Europe.
His motto:
"It's the attitude of the players, not their skills, that is the biggest factor in determining whether you win or lose".
In the News: