Canada Deaf Games: Team Kyte – The Veterans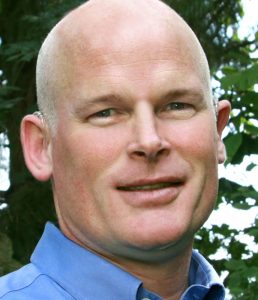 Jim Kyte 
Jim Kyte, with a profound 100 dB hearing loss, is the only deaf player in the history of the National Hockey League. He played 640 regular season and playoff games over 13 seasons with five teams—Winnipeg, Pittsburgh, Calgary, Ottawa and San Jose.
Jim is now Dean of Algonquin College's School of Hospitality & Tourism. He attended Royal Roads University, earning an MBA in Executive Management in 2012. He also received the 2012 Governor General's Academic Gold Medal at Royal Roads University and the 2012-13 Royal Roads University Chancellor's Award for the highest academic performance in the MBA – Executive Management program.  Jim continues to enjoy NHL Alumni hockey as a member of the Winnipeg Jets at the 2016 NHL Heritage Classic Alumni Game against the Edmonton Oilers and most recently in the Ottawa Senators Alumni Game on Parliament Hill as part of the 2017 NHL100 Classic Weekend and the 25th anniversary of the Senators. Jim and his wife Nancy are the proud parents of three boys (Owen, Wyatt and Hayden).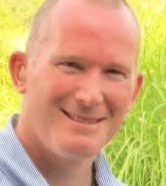 Frayne Kyte
Frayne Kyte has been an elementary school educator for the past 18 years. Currently teaching in Hong Kong with his wife Jill, he is the proud father of three beautiful children (Fischer, Samuel and Andie).  Frayne is a graduate of the Ontario College of Art and Design ('92), the University of Guelph ('96) and Acadia University ('99). He won a gold medal with Team Canada at the 1999 Winter World Games for the Deaf. While attending Guelph University, Frayne enjoyed success in varsity hockey and lacrosse, as an Ontario University Field Lacrosse Champion in 1995 and as a CIAU (now U Sports) finalist with the Guelph Gryphons Varsity Hockey Team in 1994-95. He continues to be involved in sport at the community level in organizing, mentoring and coaching young athletes.
"This invitation to play will be a once-in-a-lifetime opportunity and experience for me as a brother and uncle to the members of Team Kyte 2018. I have played hockey and sports all my life in different parts of the world and I have been a distant fan and follower of my nieces and nephews' hockey pursuits over the years. I welcome this opportunity as a chance to play alongside my family members young and 'older' and cherish this experience for years to come. This will also be an opportunity to give back to the Canadian Deaf community as a former Canadian Men's National Deaf Team gold medalist and play a sport I've loved all my life."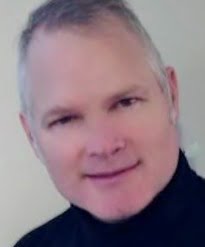 Rob Kyte
Rob Kyte is a program lead with the Canadian Institute of Health Information. He is also an accomplished athlete, coach and volunteer in his community and abroad, dedicating his time to organizations such as the Knights of Columbus, Brigadoon Village and Habitat for Humanity. He and his wife Wanda, are actively involved in community service.
Rob is a graduate in Business Administration from St. Francis Xavier University ('90), where he was a recipient of the MEECH Award and Silver X Award, and was a four-time Nova Scotia University Sport Rugby Champion and three-time Indoor Rugby 7s Champions. He excelled in a multitude of sports, most prominently as scrum half with the Ottawa Irish Rugby Club, winning the Ontario League title ('90, '91 and '92) and two McCormick Cup titles (in '90 as MVP and in '91). He was also a member of the Ontario Men's Provincial Rugby Team.
"I am pleased that we as a Family have the opportunity to contribute to the promotion of Deaf and hard of hearing sport in Canada. With the sponsorship support of ReSound, Team Kyte is looking forward to the competition."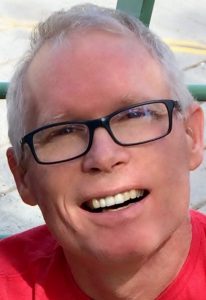 John Kyte Sr.
John Kyte is an IT professional who currently works with the Queensway Carleton Hospital in Ottawa. He attended Trent University ('87), Sir Sanford Fleming College ('90) and Capilano College ('96).  An avid athlete, John participated in many sports including tennis, golf, lacrosse, hockey, swimming and skiing, but he excelled in rowing. He was a member of the Trent Heavyweight Varsity 8 Crew, an Ottawa Rowing Club silver medalist in the heavyweight straight four at the 1989 Canadian Rowing Championships and 5th in the lightweight division at the 1988 Canadian Indoor Rowing Championships. John and his wife Lisa have four hearing impaired children—Johnny Jr., Thomas, Emma and Abigayle—all of whom are playing for Team Kyte.
 "I'm looking forward to spending quality time with my children, brothers and nephew. I will be celebrating my teammates' good and not-so-good hockey plays. I'm looking forward to meeting other Deaf and hearing impaired athletes from across Canada."
Back to News