Call for Nominations – Athletes Representatives Positions
The Canadian Deaf Sports Association (CDSA) is seeking interested individuals for the volunteer position of Female Athlete Representative Position and Male Athlete Representative Position to sit on the CDSA Board of Directors. It is an advisory capacity position (no right to vote) and the representative will represent all Deaf and hard of hearing female & male athletes on Team Canada for a period of three (3) years (2023-2026) and two (2) years (2023-2025).
Apply by noon on August 1st, 2023.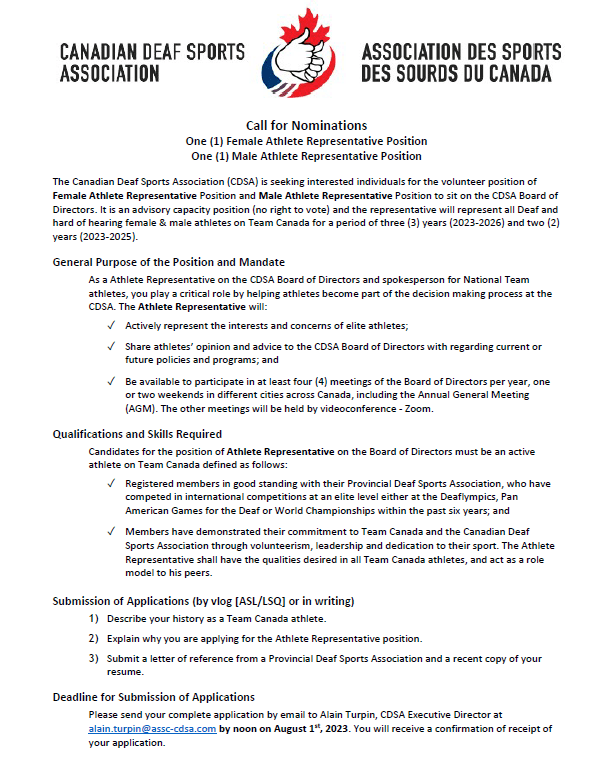 Back to News