Call for Applications – Beach Volleyball Team Manager Position
The Canadian Deaf Sports Association (CDSA) is inviting interested individuals in applying for the volunteer position of Beach Volleyball Team Manager for the for the 2025 Summer Deaflympics which will take place in Japan. The selected Team Manager must be available for the first evaluation camp in Vancouver, BC on the weekend of November 11.
Apply by Monday, October 10, 2010 at noon (EST).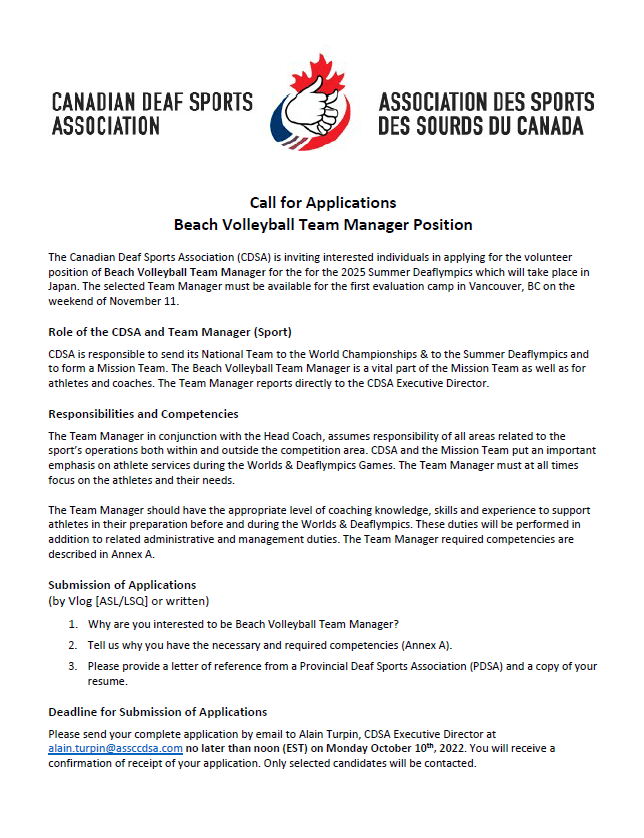 Back to News