Brent Walters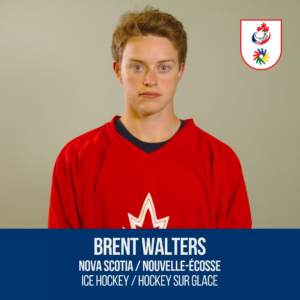 Sport: Ice Hockey 
Province: Nova Scotia
Previous Games:
2017 World Deaf Ice Hockey Championship (Amherst, USA)
His Sports Debuts:
He started to play hockey in Brookfield rink with his father who help him first time skate when he was 5 or 6 years old.

His First International Competition:
His first international competition was during the 2017 World Deaf Ice Hockey Championship in USA, near Buffalo. The final championship game was memorable. Canada is looking to atone for that loss.
His Goal for the 2019 Winter Deaflympics:
His goal for the 2019 Deaflympics is to bring home gold!
His Biggest Accomplishment in His Athletic Career: He would be really proud to win a gold medal!
More about Brent Walters: He loves spending times in the woods. 
His Motto: Have fun, play hard, and enjoy the moment.
In the News: